Art for a Cause: 10/27 Healing Partnership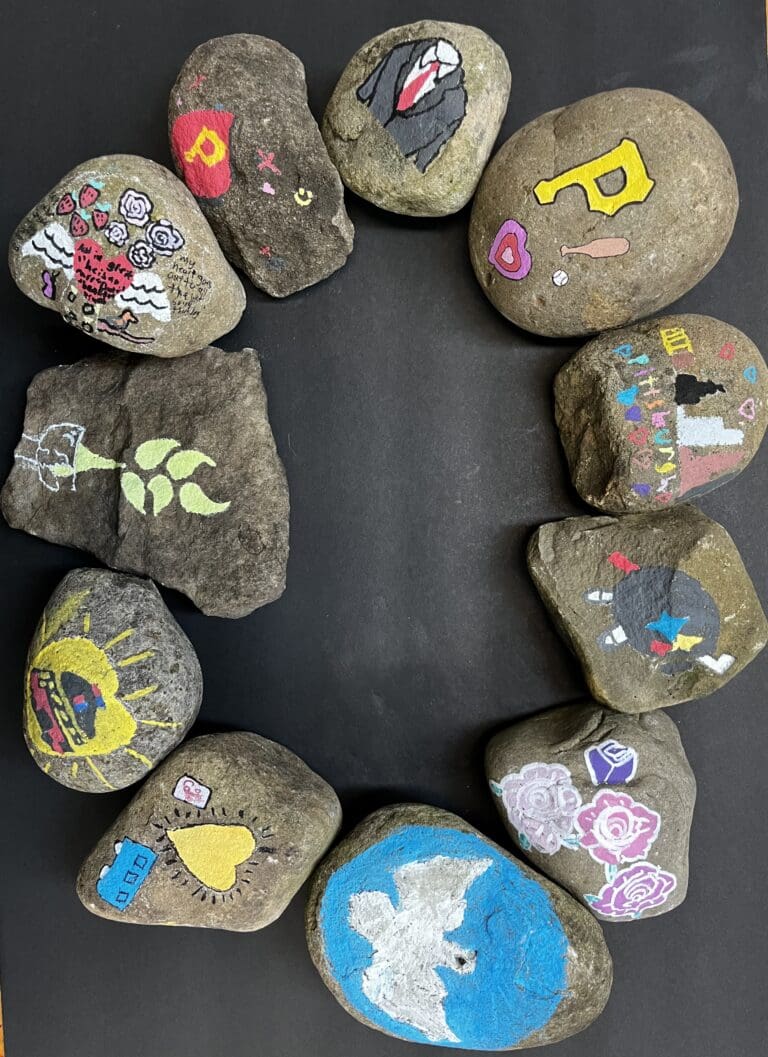 When tasked with a memorial project for the 5th commemoration of the horrific attacks at Tree of Life Synagogue in Pittsburgh to remember the loss of 11 special souls in our community, students at Kentucky Avenue Middle School conducted research on Jewish customs, specifically the ritual of leaving stones at a loved one's grave. Students learned about each of the 11 victims from the Tree of Life tragedy and chose one special person to design and paint a stone in their memory.
Students collected large stones within our neighborhood to signify the sense of community but also the individual presence that is missing – versus purchasing uniform stones at a store. The act of leaving a small stone on a Jewish grave is to signify that someone they cared for was visited, mourned for, respected, supported and honored. In Hebrew, the word for pebble means "bond" and students felt the meaning was significant and special.
We like to think that the act of participating in this special project will create a bond within social justice and civic engagement for students at Kentucky Avenue School.